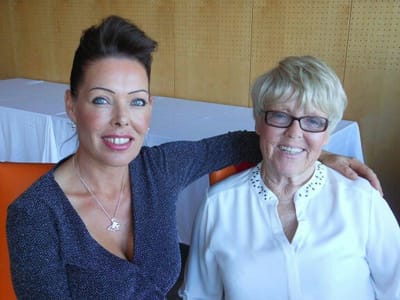 My daughter & I have been running our own business here in La Marina since 1993 & during this time we have aquired the following property which we have lovingly styled & furnished to ensure a very pleasant & comfortable Holiday experience. Our villa is complete with Air Con, Free WiFi & all your favourite TV channels.

Our Vila Casa BonBon, is a one bedroom end Terrace villa with an enclosed & fairly private tiled garden & roof terrace. Sleeps 2.

The villa is situated in a very central location, just around the corner from Mels Kitchen & the Grill House amongst other various restaurants & Bars. The supermarket is a five minute walk, The bus stop is just across the road . La Marina urb has three pool complexes with an average all day entry fee of 5 euros . Many of the local bars allow children & lots of them have entertainment.
The Villa is suitable for semi disabled people, with a ramp at the entrance to the property. However the roof terrace is reached via a spiral staircase with no other means of access.